Lawyer SEO
Lawyers Are Becoming More SEO Savvy. Are You One of Them?
More attorneys are embracing digital marketing and the legal sector is primed to become even more competitive. Learn how you can stay ahead of the competition and generate more qualified leads at a lower cost per lead.
According to search volume data, which tracks the estimated number of searches for various keywords each month, there are over 10,000 searches a month for attorneys looking for lawyer SEO and law firm SEO services.  Interest has grown dramatically since the pandemic because attorneys are learning more about the advantages and value that digital marketing can bring to their law practice.
More attorneys are looking to improve their website visibility. These attorneys, law firms, and small practices are learning what Lawyer SEO means and what it can do for their businesses. As a result, they are investing resources in search engine optimization (SEO) and SEO services. If you're not doing the same, how will you compete?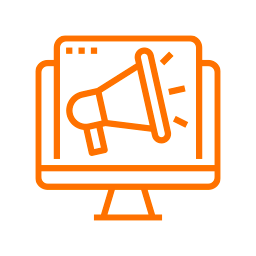 What Is Lawyer SEO?
Simply put, Lawyer SEO is the process, strategy and execution of search engine optimization for a legal professional. Lawyer SEO helps attract prospective clients to attorneys' and law firms' websites by obtaining high search visibility in Google and other search engines for your practice areas and the legal services you provide. What does a potential client see when searching for your services in your market? Test here with our how-to guide.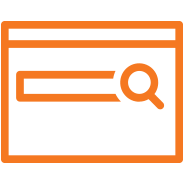 What Can Lawyer SEO Do for Your Business?
The better your visibility in search engine results, the more traffic your website will receive. Google is a great way to improve brand awareness and capture potential clients at their time of need. When a global pandemic makes people consider wills, trusts and estate planning, they turn to Google to find a lawyer who can help them. With organic Lawyer SEO, a law firm can maintain their high search visibility even if their office is closed during the COVID-19 shutdown and they've paused their other marketing. Think of it as a billboard for your business, that's only shown to people who are actually looking to hire you.
The great thing about organic search engine optimization is that once you set it up, it keeps working for you. It's not like paid ads that you turn on or off. With paid ads, the price goes up when multiple law firms are bidding for the same keywords or advertising on the same directory. But with Lawyer SEO, the price remains consistent for the same level of service.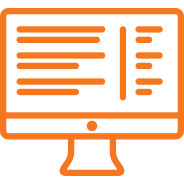 Why Is Lawyer SEO Becoming So Popular?
There are likely many reasons why more attorneys are searching for Lawyer SEO:
» Paid ads and directory services are becoming more competitive and driving up the cost per lead.
» These directory services are notorious for producing too many junk leads.
» Older law firm partners are retiring and taking their referral networks with them.
» Attorneys are hearing about the success their peers are having with Lawyer SEO.
» Lawyers aren't seeing their law practice on the first page of Google search results when conducting their own searches.
» Attorneys turned off paid ads while their offices were shut down during COVID-19. They now realize they've lost business to other lawyers who had a stronger organic search presence.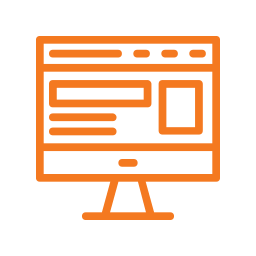 What About DIY Lawyer SEO?
Attorneys are becoming savvier as they search the internet for Lawyer SEO. They seek tips and tricks to help them do their own Lawyer SEO and improve their online visibility. Many want to boost the number of calls and leads they get from their websites and gain more control over their market positioning.
The problem with do-it-yourself SEO is that the dribs and drabs of DIY dabbling don't produce significant gains. Done right, Lawyer SEO is a full-time job. It takes consistent work to be truly effective. Most lawyers don't have the luxury of additional time to master the nuances of proper SEO. But to be truly successful, you need more than the basics. That's why so many of your competitors have been searching for a lawyer SEO agency recently, they realize the benefit of working with lawyer SEO experts.
Why Is Lawyer SEO So Important?
With Lawyer SEO and digital marketing experts working full-time to enhance your digital presence, this is what happens:
» Your website will be highly visible for the services you provide, in your specific market.
» Your business will appear in front of potential clients precisely when they need your specialty or niche.
» Your brand awareness improves in your local market as potential clients see Google recommending your website as the answer to their legal query.
» Professionally perfected Lawyer SEO offers the lowest cost per lead.
» The benefits compound themselves month after month and year after year.
Contact our Lawyer SEO Agency
To perfect your online presence and secure the qualified leads you seek, leave it to the professionals. At eProphet Media, we consistently generate results for our clients. Are you ready to let Lawyer SEO work for you and grow your law practice with a sustainable number of qualified internet leads month after month?
Contact us for a no-cost, no-obligation consultation.
Call us today at 248.923.4590 or fill out the form below.
No long term contracts.
Our average legal client has been with us for 7 years.