Attorneys often know the importance of law firm marketing but need to gain understanding of where to start and which forms of internet marketing are the best investment. Some web-savvy lawyers make headway on their own toward putting in place digital marketing programs. But, the strategies invariably miss many components necessary to accomplish effective law firm internet marketing.
There are a variety of ways attorneys can market their law firm. Gaining a better understanding of what is involved in successful law firm internet marketing, including advantages and disadvantages of various internet marketing types, average costs, ROI and expected results, can help attorneys make better decisions when it comes to internet marketing for their law practice.
Why You Need to Market Your Law Firm Digitally
Some lawyers believe that their professional skills and reputation are sufficient to maintain a steady number of new clients coming in. However, effective internet marketing can raise your law firm up through the search engine rankings, increasing your website generated case leads and profits. It also helps law firms distinguish themselves from the others in their markets. Your competitors are likely to have their own digital marketing activities underway, so it is important for you to also have a strong digital marketing program in place so you too can attract prospective clients who are searching for your law firm's services.
Internet Marketing and Its Advantages for Law Firms
The advantage of internet marketing for your law firm is that it puts you in front of prospective clients. Once they're directed to your website, they've entered your sales funnel. That's, of course, the first essential step for success in acquiring new clients for your law firm.
Having your law firm be highly visible in your market for the legal services you provide, helps you reach a qualified audience actively searching for your legal services.  This online exposure reaches many potential clients, generating multiple case leads and driving profits.
Internet marketing does require money and time, as does any form of marketing.  In order to get the best return on your investment in any digital marketing program, you should take what the competition is doing into account when developing your internet marketing plan. Being more visible that your competition in internet searchers is the key to reaping the full benefits of any internet marketing strategy.
Competition notwithstanding, the average ROI from law firm marketing is significant enough that the ABA recommends that law firms budget around 2.5% to 5% of revenues for marketing and business development.
Understanding Your Law Firm's Market / Audience
Today's prospective legal client is someone who, like the great majority of all modern consumers, prefers to shop for services (and products) using digital tools. Hence, the replacement of the Yellow Pages paper directory with its internet version and Google search. In fact, 93 percent of U.S. American consumers now search online for the services and goods they need. That makes the internet the primary marketing resource for law firms.
To further understand how to approach digital marketing for your law firm, consider what you know about your clientele in terms of demographics, interests, lifestyles, service shopping habits, web use habits and other information relevant to their likely decision process in selecting legal services.
Types of Internet Marketing
There are various types of internet marketing that can bring law firms a ROI. Depending on whether yours is a B2C or B2B law practice, and on other factors that define your target market, some of the marketing types discussed below may be more or less effective in generating prospect traffic for a law practice. Use available data and your own experience to help you evaluate the likelihood of success from each, before you undertake development of your law firm's internet marketing program.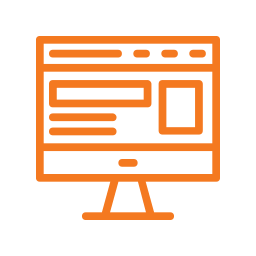 Website
Your law practice website's functionality, design, and user experience need to be among the most generally compelling that your prospective clients can find. To be worth having, law firm websites need to make an impression. To accomplish that, your site must be:
Highly Visible 
Your law firm's site needs to appear in the top Google search results in order to be effective. Users typically do not look beyond the first page of organic search results.
Visually appealing
Having excellent written content is only part of the formula for an optimally effective law firm website. Eye-catching, appealing visual elements are also necessary. The human brain has been found to processes visual data many thousands of times faster than it can process text. Plus, 90% of the information processed by the human brain is visual.
Authoritative
Nobody want to hire an attorney that doesn't inspire confidence in their status as an authority in their field. What the text and visual quality of your website says about your legal practice makes all the difference in your site visitors' decision to, or not to, contact your law office.
Fast loading
We've all known the frustration of having our time wasted while waiting for a poorly designed websites' pages to load. A slow-loading website is the fastest way to send them clicking over to a competitor. So, optimize your site for fast loading on desktop and mobile devices.
Accessibility for mobile devices
Over 60 percent of online searches in the U.S. are done on mobile devices like tablets or smartphones When you access a bad website for mobile, the text can be too small to read and buttons too tiny to click, or the design elements can become jumbled on a small screen.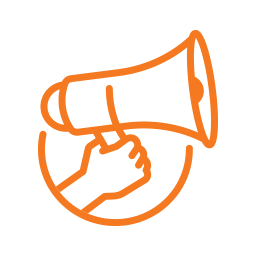 Advertising
A well-organized marketing campaign doesn't have to be expensive in order to generate visitor traffic and client leads faster than SEO can, in the short-term. Coordinating ads between multiple sites and other online ad spaces that your prospective clients frequently visit is one effective approach to online advertising. Placing your ad in multiple locations increases your visibility and viewers' retention of your brand or message.
Display Ads
Create a variety of ads with different content, to determine what works best. An effective online display ad should grab attention with language that answers the user's search query. The ad copy should be as close as possible to the search terms the user types, to increase likelihood that the prospective site visitor will click on it. It should also build trust, for example, by offering important options, such as a no-cost, confidential legal case evaluation.
Pay Per Click
Another option that lawyers may consider is Pay Per Click Advertising (PPC).  To generate immediate exposure for your brand, PPC, while it can be expensive, is option that can work in certain situations.
Social Media
Law firms can use a social media presence to give people a sense of who you are on a more personal level.  You can post information about you and your firm's participation in civic, charitable and community events, etc.. The social platforms you focus on should be based on the kind of law in which your firm specializes. Having a social presence can also help market your law practice by:
• Increasing your firm's online visitor traffic.
• Increasing your brand's visibility and recognition.
• Elevating your status as an authority in your field.
• Widening your content distribution.
• Lengthening the lifespan of your content.
Success with social media advertising requires purchasing paid ads on social platforms. Without those, you can't expect to obtain sufficient exposure for social media to generate a strong ROI.
Facebook
If your firm specializes in a B2C legal service, like family law, Facebook is probably a more efficient platform for your advertisement than LinkedIn, for example.
LinkedIn
If your law practice primarily serves small businesses, a B2B legal service model, then a LinkedIn strategy might be worth considering.
Google My Business
There are simple techniques you can implement for local Search Engine Optimization (SEO), to help your local prospects find your firm.  One of these is setting up your Google My Business listing.  To take full advantage of this important Google feature, claim and optimize your listings, and make sure your office locations all show in Google's local search results for your services in your market area.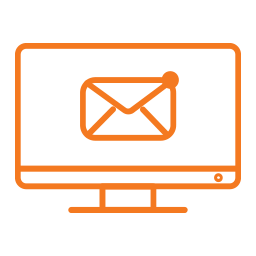 Email Marketing
The most cost-effective way to stay at the top of mind for each of your clients and prospects, and build loyalty for your brand, is through well-managed email campaigns. Email marketing is the easiest and least expensive form of digital marketing. Email marketing for attorneys has been found, on average, to yield more than a 4,000 percent ROI.
Opt-in email marketing programs are among the most efficient of all ways to maintain contact with current and prospective legal clients. Email is used by over 90 percent of adults in the U.S., and it's among the easiest to manage and most cost-effective vehicles for law firm advertising.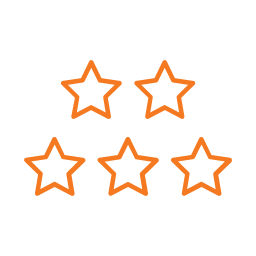 Social Proof via Reviews
Reviews from past clients are among a law firm's best online marketing assets. Today's internet users rely on reviews to help in their decision-making about services and products of any and all types. Data has shown that:
• 90 percent of online consumers say online reviews influence their purchasing decisions.
• 72 percent of online consumers say they have greater trust for local business that have positive reviews.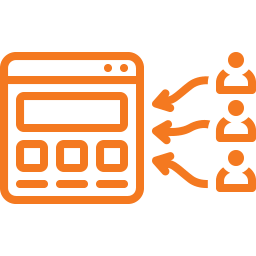 Leads/Referral Networks
To round out an online marketing program for a law firm, use available professional lead and referral networks. In addition to making sure your firm is included in any local online networks of services, some of today's more popular national networks for finding legal services include:
FindLaw
Avvo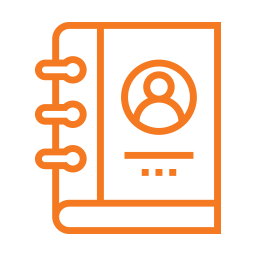 Attorney Directories / Digital Networks
In addition to optimizing your Google My Business profile, you should also make sure your law practice is listed and all the the associated information is correct in prominent online legal directories, such as:
Lawyers.com
FindLaw
Avvo
Lawyers US Legal
Super Lawyers
Law Guru
Justia
Best Lawyers
Law Info
Nolo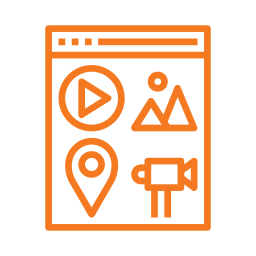 Content Marketing
Highly relevant website content can raise your law firm's visibility in search engine results. A digital marketing specialist can assist you in developing a content strategy for your website as well as other platforms that make up your online presence. This content may include website site copy and/or videos. A properly developed and executed content strategy can very significantly affect your firm's search visibility, generating more client leads. Continual investment in your law practice's online presence can reduce cost per new client acquisition.
Blogging
Generating blog posts for your website can increase the likelihood that your site will be more visible in internet searches. Choosing topics for your blog posts should be done through the lense of your overall digital marketing strategy, just answering questions that clients often ask might not be enough. Sharing information in this manner can establish you as an authority in your field while contributing to your SEO efforts.
SEO
Investing in good SEO means utilizing strategies to improve your law practice's visibility in search engine results pages (SERPs). Your primary goal should be to position your website on the first page of Google search results for your services in your local market. Otherwise, there's little point in being listed at all. 55 percent of all clicks after a Google search go to the top three organic search results. If you don't have time to self-train on SEO, get help from an SEO expert who can assist you in developing and executing an effective SEO strategy for your law firm.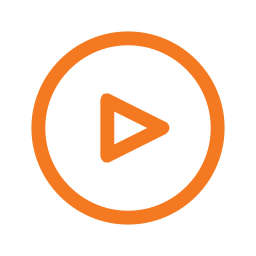 Video Marketing
People prefer lawyers and law firms with which they have a greater sense of familiarity. Using video helps viewers gain that sense better than any other form of marketing. People process video content incomparably faster than written text. So, it's a much quicker method of conveying important information about your law firm. Indicators are that prospects who view a well-designed video about a legal service may be as much as 85% more likely to become clients.
Tracking Your Digital Marketing Results
The success of a law firm's marketing program relies on accurate results tracking and data analysis. Businesses that track results of their various marketing and measure ROI are more than 70% more likely to develop a marketing strategy that yields a higher ROI.
Avoid wasting resources on ineffective marketing by finding out which strategies are working and which need to be modified or replaced. Focus should be on the KPIs that most closely reflect the effectiveness of a firm's digital marketing strategy, including:
• Total Leads Generated
• Scheduling Rate
• Cost Per Lead (CPL)
• New Client Conversion Rate
• Total New Clients
• Total Revenue From Marketing Sources
• Return on Marketing Investment (ROMI)
eProphet Media – Law Firm Marketing Pros
We specialize in building websites that perform well in search engines and trackable digital marketing campaigns to maximize ROI. eProphet Media helps law firms of all sizes maximize the lead generating capability of their web presence through effective digital marketing. We are experts at thinking outside the box to get law firms more client leads and increase their brand awareness, using our cost-effective, targeted approaches.
For More Information
For additional information about online marketing for your law firm, contact eProphet Media at (248) 923-4590 to speak to one of our experts in law firm marketing.
https://www.disruptiveadvertising.com/marketing/law-firm-marketing-ideas/
https://www.larrybodine.com/articles.asp?Action=GetOneArticle&ArticleID=70
https://www.bluecorona.com/blog/law-firm-marketing-online
https://www.thebalancesmb.com/internet-marketing-2948348
https://www.digitalvidya.com/blog/types-of-online-marketing-channels/
https://www.americanbar.org/publications/law_practice_magazine/2011/november_december/whats_the_roi/
https://www.marketing360.com/seo-software-natural-listing-ads/?ref=Law-Practice&kw=Law-Practice&title=Content-Marketing-For-Lawyersgclid=Cj0KCQiA37HhBRC8ARIsAPWoO0wN4ggkpko2dild_tPgMZEdpjiOtJSEupPQTw3b0n1WLye5anda_Y0aApqVEALw_wcB#natural-listing-ads
https://www.aaepa.com/2018/04/google-my-business-the-game-changer-for-law-firm-seo/
http://classifieds.usatoday.com/blog/business/7-reasons-why-every-great-website-needs-visual-appeal-2/
https://lexicata.com/blog/google-advertising-lawyers/