In the digital age, law firms have new opportunities to create a buzz around their practice without spending hundreds of thousands on advertising.
Today's law firm can consider everything from direct mail to more innovative guerrilla-style marketing like handing branded pens out to restaurants and servers. This is the time to be creative, and venture out of traditional marketing zones. Curating your firm's presence across multiple channels augments the return on your law firm marketing investment.
Granted, you're busy. Marketing takes time. Yet remember what good lawyers are made of. An in-demand attorney is keen to help clients plan cost-effective actions to meet challenges. Lawyers need to advocate for their own services with the diligence they apply to their clients' cases. There are many ways to get the word out about your firm but it comes down to one thing; results. Where can you get the most value and return for your time or dollars spent? Today's market is crowded and noisy. The average consumer is bombarded with an average of 5,000 ads every day. How will your firm stand out?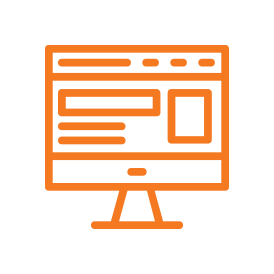 First things first: a good law firm website is vital.
A stylish website—one that shows healthy, consistent activity and updates—helps potential clients locate and hire you. Design with your ideal clientele in mind and how you want to establish your brand.
Be sure your website is modern, has solid security features, and works flawlessly on all devices—particularly mobile. Content management tools such as WordPress now empower any lawyer, regardless of budget, to look good online. Updating a site is not hard, though it does mean finding time or hiring a good digital marketer or webmaster to handle content for you.
Offer "freemium" content. Free yet valuable information builds potential clients' interest and trust. Think templates and forms, legal Q&As, and helpful videos, used step-by-step instructions and bullet points, and keep everything updated, to solidify your law firm's credibility.
Your website shows metrics, tracing the clicks from other places on the web to your website. And yet, because visitor engagement doesn't necessarily lead to an attorney-client relationship, you'll need something of a zen attitude. Marketing a law firm usually does not result in an immediately quantifiable return on your investment. It does, however, make your presence known as open for business. A website should also project your firm's personality as it is often the first impression a potential client has with your law firm.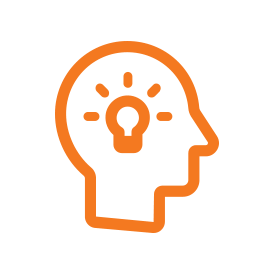 Be known for thought leadership in your area of practice.
This is a powerful method of demonstrating your value, rather than simply describing it.
It is also a key inbound marketing practice—a cost-effective way to attract clientele. The content can be blog pieces or videos; it could be a monthly bulletin. The choice depends on your style and what your clients seek. The main point is to project your subject matter expertise.
Are you active in wills, estates, and trusts? Your firm will gain the best marketing traction through regular publication of timely and interesting pieces about estate planning. Post intriguing, snappy summaries of your pieces to LinkedIn and other social media channels, linking to pull people to your site for the full piece.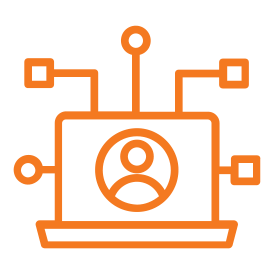 Use a Customer Relationship Management (CRM) system.
Keep track, with the help of a CRM, of how many people connect with you in response to your law firm digital marketing efforts, and what type of services they use.
A CRM system should not only track your correspondence and show interactions with new and existing clientele. It should also bring additional revenue by keeping you in better contact with your business connections.
Categorize the groups that generate referrals for you. Cultivate relationships with the sources of your referrals. Thank them. Use social media to amplify their work as well as your own. The referrals will multiply.
There are excellent CRM systems available on the web at no charge. Take some time to try them out and see how small businesses with stellar communication strategies keep up the momentum.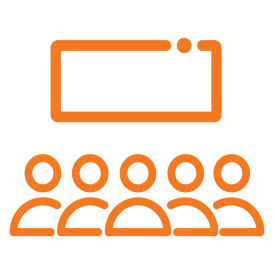 Attend conferences.
Sponsorship matters because business is still based on reputation, and how you are perceived as contributing to the community. A website is basic for credibility, but networking is the real key.
What about return on investment? If preparing for and attending the event takes 20 hours of a lawyer's time, assess the number of contacts made per hour. For a sponsorship, assess how many new or repeat clients set up consultations as a result of referrals from co-participants.
If the referrals lead to new attorney-client relationships, you can assess your costs for the sponsorship against an attorney's hourly rate to figure out your rough return on investment. This also applies to meetings and all events in which your firm participates.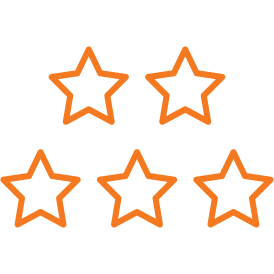 Client reviews are marketing tools.
If you're like most attorneys, you're only vaguely aware of Google My Business, and you haven't claimed the ownership of your firm on sites that review lawyers and local businesses. Google now rewards businesses with highly rated reviews with more visibility in the results Google displays after a search. You need great reviews, you need a lot of great reviews, and you need to be alert enough to respond to reviewers when appropriate. Consider it due diligence. Don't think for a second that what's said on Yelp doesn't affect whether or not a potential client reaches out to your firm.
Develop a review generation strategy – which may include having a tagline on your business card – to encourage people to leave a great review (and tell them which sites).
Also, claim your Yelp, LinkedIn, and Google My Business listings. Claim your name on all the online directories you can find, and the employer and attorney review sites. Then cultivate authentic and positive ratings and reviews on these influential sites.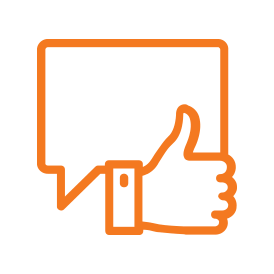 Social media: like it or not…use it.
Someone is on Facebook, now, who might be dealing with a legal situation.  That someone could be a potential client.
If you find social media fun, you're at an advantage. If you don't, put another lawyer who does in charge of your account. You can even benefit from social media channels without being a regular on the platforms. For just dollars a day you can place promoted posts or advertisements on social media channels and they will appear in the feeds of users in your targeted demographics.
Most people look for legal assistance on their smartphones. If you draw one substantial case a year from paid marketing efforts on Facebook, you are getting a good return on a low investment.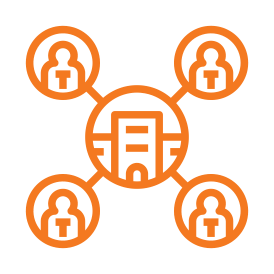 Be present in associations, conventions, and educational initiatives.
Sponsoring an event in your practice area may not lead to a linear uptick in client referrals. But consistent activity with a practice area's organization—including summarizing and sharing a practice association's blog updates, for example, as well as setting aside some time each year helping to plan events—makes for effective lawyer networking and leads to referrals.
So does pro bono outreach such as judging in the local law school's moot court. Offer the dean your presence as a guest lecturer for night courses (populated largely by working adults who may become excellent referral sources). Consider the value of involvement in the county bar association and the ABA, particularly if you offer to present continuing legal education sessions.
See if you practice area has its own online client referral listing, and get on it. You could hardly find better targeted marketing anywhere else.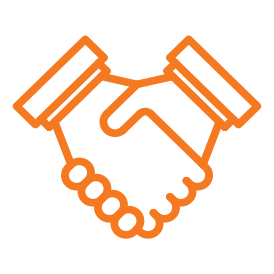 Take networking seriously.
Referrals from overlapping areas of law practice are golden. Take, for example, an immigration attorney. One who does not handle criminal law.
Because visa eligibility and permanent residence privileges can be impacted by a scrape with the law, these practice types intersect. At times, visa law clients also need the advice of a criminal law practitioner, and vice versa. It's helpful for attorneys in both areas to arrange a pattern of exchanging referrals. Cross-linking with other firms' websites can serve as mutually beneficial marketing and cultivate professional friendships as well.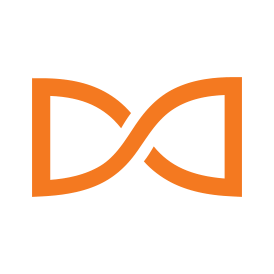 Put a new twist on your traditional advertising.
Doing traditional print advertising? Before allocating the investment, consider the target audience, and consider if you'll get the same bang for your advertising buck as you would have obtained before so many digital avenues opened. Estimate your ROI before heading in.
You can augment your return with hybrid advertising: include a scannable QR code in your advertisement that leads the viewer to your website. If a viewer is willing to take the time to scan, you have just attracted a potential customer.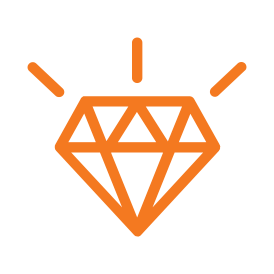 Good lawyer marketing sends a message…
about your effectiveness as an attorney in your areas of practice and why you are the best choice for a potential client. If your law firm has neglected attorney marketing, this is the time to prioritize your marketing plan.
Source
https://www.americanbar.org/publications/law_practice_magazine/2011/november_december/whats_the_roi/
https://www.lexology.com/blog/2017/09/16-lawyers-share-best-law-firm-marketing-tips
Marketing Techniques that Won't Break the Budget